Crafting Your Nonprofit Identity
A brand's identity comes with many intricacies – a logo, hashtags, fonts, colors and more. Resting at the helm of it all is the brand's voice and tone. It is critical for nonprofits to master these two components to ensure people feel connected to the cause. Unsure of the difference between the two? Here's the breakdown:
Voice
Voice is everything that makes up your brand's personality. A well-defined voice is imperative in connecting with your audience. Shaping your voice should be one of the first exercises your nonprofit tackles.
Tone
Tone is about the feel or attitude of the words and writing itself. For example, do you use slang? Are you snarky? Passionate? Academic? You get the idea. Punctuation and emoticons can also play a role in dictating the tone of your brand.
These two elements work in tandem to structure your brand identity, especially when it comes to social content. Now more than ever, viewers are sensitive to language and messaging. That said, brands need to be cognizant of the way they say something that breeds a certain feeling or emotion. Every interaction your audience has with your nonprofit should build positive associations.
Why It Matters
A strong voice and tone are important for two reasons:
It creates consistency.
When your nonprofit speaks with one voice and tone, your audience will be able to easily recognize you – creating a trusting relationship. What your customers see on your brand's feed should reflect what they would expect from you in a physical setting. Essentially, consistency makes your message stronger because it's identifiable.
It forges a connection.
As the popularity of social media continues to grow, brands now feel the weight of connecting with their customers on a personal level. With a consistent voice and tone comes a greater connection to your audience. In other words, if you fake it you won't make it. The voice of your nonprofit must be genuine and consistent with your messaging.
When you execute communication exactly as your audience expects you to and create that connection, you strengthen your brand while also differentiating yourself from other nonprofits out there.
Sounds simple, right? Nope – time to break out the Google Doc.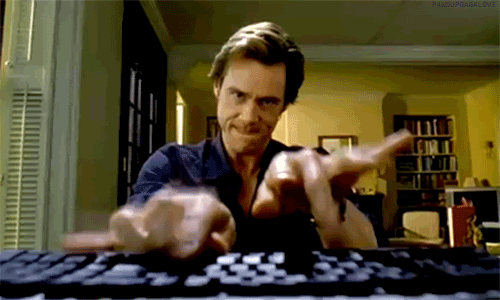 Ok, Now What?
Now that you know why it's important to have a strong and consistent voice and tone, here are the key steps in creating that voice and tone for your brand.
Examine your values and mission
.
Think about your audience and who you're trying to communicate to. From that, tailor your organization's brand messaging in a way that they will be the most receptive to.   
Develop your voice and tone.
Create a personality that defines the voice and tone for your nonprofit. This personality is a representation of how your nonprofit might speak if it were a person.
Implement.
All communication, from your website to social media presence, should be channeled through this personality.  
Evaluate.
Take note of the audience's response to your voice and tone. Are they engaging with it and tagging their friends with positive comments? Or are they not responsive? From these evaluations you should adjust your content accordingly.
Remain Dynamic.
Remember, your nonprofit voice is not fixed but rather fluid. It should stay in stride with your audience, work across new channels, and communicate in new ways.
Ultimately, no matter how you define your voice and tone, you should ensure you are always clearly communicating who your brand is and the message you want to deliver on a consistent basis. The voice and tone of your nonprofit is the foundation of everything you do – making it worth the time, effort, …and even the Google Doc.